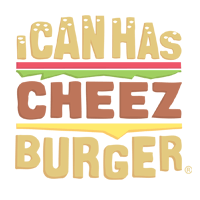 I Can Has Cheezburger?
Winning Photos Of The 2017 National Geographic Nature Photographer Of The Year Contest
Check out some of these stunning photos under the wildlife category.
1

Face to face in a river in Borneo by JAYAPRAKASH JOGHEE BOJAN

A male orangutan peers from behind a tree while crossing a river in Borneo, Indonesia. Rampant palm oil cultivation threatens this critically endangered ape, forcing the normally arboreal species to resort to unusual behavior—such as wading through crocodile-infested rivers—in order to survive

---

2

Stealthy Eyes By Melissa Stevens

Ever get the feeling you're being watched? The hair on the back of your neck starts to stand on end, you're checking your surroundings, you look up to see the glorious mountain beast and stare into the soul of this amazing creature while he's carefully analyzing your every move...

---

3

Crocodile Smile By ALAN SMITH

I was in a hide in a small lagoon, photographing waterbirds, when this large crocodile entered the water, very close to the hide. As it moved, it displaced so much water that it came in through the windows. It was an amazing experience being so close to such a formidable creature. I decided to keep my telephoto lens on and shoot close-up details of the animal. I like the symmetry of this shot and the fact that the dead moth floating close to the reptile's mouth adds a sense of scale.

---

4

Flight of angels by VIKRAM GHANEKAR

---

5

River of pink by DENISE DOMLESKY

a river swarmed with pink flamingos makes for an intriguing pattern.

---

6

No Ordinary bear by ANDY S.

When all other bears are asleep for the winter, in a remote part of the yukon, one mother has learned that the river in her territory does not freeze and the fish keep coming into late November. covered in ice as her wet coat freezes in the -25C air temperatures, she raises her family in the most extreme of conditions.

---

7

Plunder By WANLING TANG

---

8

The Lion in the sea of flowers by GE XIAO

Early in the morning, the young male lion came to the dense flower sea, and he felt very satisfied. Swinging his head in the breeze, I took the picture.

---

9

Macaque Maintenance by LANCE MCMILLAN

A Japanese macaque indulges in some grooming time on the shores of the famous hot springs.

---

10

Mother's love by ALEJANDRO PRIETO

An adult Caribbean pink flamingo feeds a chick in Yucatán, Mexico. Both parents alternate feeding chicks, at first with a liquid baby food called crop milk, and then with regurgitated food.

---

11

White fighters by BENCE MATE

Two grey herons spar as a white-tailed eagle looks on in Hungary.

---

12

Predators on a bait ball by JENNIFER ONEIL

Preparing to strike, tarpon cut through a ribbon-like school of scad off the coast of Bonaire in the Caribbean Sea.

---

13

Great Gray Owl by HARRY COLLINS

A great gray owl hunting rodents in a field in New Hampshire, US. This bird was a rare visitor to this area and was worth the 7 1/2 hour drive to see it. The owl was not baited or called and this photo is during a natural hunt. Baiting has become a hot topic recently and it is very unfortunate that many people do it for the sake of a photo. With these owls in particular if you are patient enough you will see them hunt. They are not shy nor very intimidated by people.

---

14

In your face by SHANE GROSS

Typically a shy species, a Caribbean reef shark investigates a remote-triggered camera in Cuba's Gardens of the Queen marine protected area.

---

15

Drift by MATTHEW SMITH

A Portuguese man-of-war nears the beach on a summer morning; thousands of these jellyfish wash up on Australia's eastern coast every year.