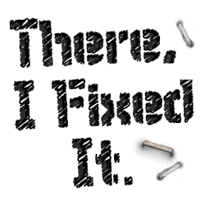 There, I Fixed It
Convert Old Junk Bikes Into Race-Ready Fixed Gear Bikes in No Time!
EIGHTINCH shows us how to fix up old bikes using a fairly basic conversion kit. You'll need:
Amelia wheels with tires & tubes
16t cog
lockring
Courier cranks
A bottom bracket
A KMC chain
More videos for both seasoned and amateur bike enthusiasts here!