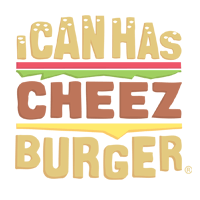 I Can Has Cheezburger?
Anuko, the unimpressed husky, grumpy dog, angry husko. But as many angry and funny facial impressions he makes.. he is still adorable! However, it seems like he isn't the biggest fan of taking pictures. Well, that's what he would want you to think! But don't let his grumpy facial expression fool you. Apparently, he has always had a fierce facial expression since his owner, Jasmine, got him as a puppy and is actually a very relaxed and kind dog who shows a great enthusiasm for the fun things in life. "He's kind and he's never so much as growled at anybody – just a relaxed, lazy but cool type of dog who can't be bothered for my shenanigans." Jasmine told the Daily Mail.
So what is Anuko's story anyways? Well, Jasmine found Anuko at just 5 weeks old, as she was struggling at the time with mental health issues and heard that many like her had benefited from getting a dog. The pair bonded immediately and Anuko has played a huge part in her recovery and wellbeing. "I got him for emotional support, to give me a meaning to life and to encourage me to get out of bed in the morning," she said. "When I got him I had no guidance in my life, but now I've pulled myself together and I'm applying for veterinary school this year."
And while it may seem from the photos that Anuko isn't all that keen on the concept of Christmas, Jasmine explained that "He likes Christmas in terms of the cold – but not when it comes to decorations he can't touch, food he can't eat, and me putting him in clothes."
We totally understand that!
1

The photo that went viral

Now, you all may not remember this adorable Husky from a photo a while back... you know, the one when realizes he'd been tricked into believing Jasmine had thrown him a ball... and then she captured that moment of betrayal? Well, since that picture went viral, it has changed Jasmine's life completely! She now runs several social media and webpages dedicated to Anuko and to huskies in general.

---

---

---

---

---

---

---

---

---

---

---