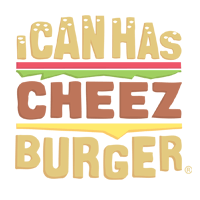 I Can Has Cheezburger?
Christmas Day is here! It's time to open up all those presents underneath that Christmas tree. But, sometimes we get presents a bit earlier from our personal Secret Santa...
So when very excited Reddit user VietteLLC, received her gifts... We think it's safe to say she was a bit surprised!
Redditor VietteLLC ( AKA Megan Cummins) looks shocked because she just received the most amazing gifts from her Secret Santa... Bill Gates

---

That is right, we said Bill Gates!

Cummins wrote on reddit, "I've done the Reddit gift exchange for years now. I love all the silly little gifts."
"I always check out the Bill Gates post and laugh… never for a second even considering it a possibility for me"...




---

Well, this time her it was all just for her! And lets see what Bill decided to gift her with...

---

"A commissioned, one-of-a-kind cross-stitch of Me and my pal, Bill, and my 4 cats…"

---

"A $250 donation to The FFRC, a $250 donation to The Stray Cat Alliance, a $250 donation to Town Cats…"

Bill Gates is more than just a gift giver, he actually fully understood who he was giving these gifts for.

Cummins, spoke about her dreams and goals. "My life goal is to fully fund a no-kill cat shelter one day and reform the U.S. shelter system to be entirely no-kill"

---

It's more than just getting someone a gift, it's giving someone help with their dreams.

---

She was also gifted, for herself...

A "30-ish-pound Pusheen. I will die holding this at 90… I instantaneously recognized the big grey blob shape and 2 tail stripes…"

---

So after all these amazing gifts, just when she didn't think it could get any better...

---

Bill Gates also sent her a photo of him with his letter and Pusheen...

as she would put it, "Knowing that at some point during my workweek… Bill Gates was somewhere having a professional photo taken with a jumbo Pusheen and writing me notes about cats"

We totally agree!

---

---

We hope you are all that closer to your dreams and goals!

Merry Christmas!