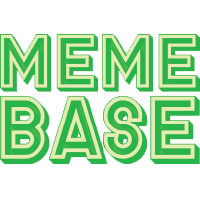 Memebase
Trump White House tell-all Fire and Fury has been getting an insane amount of attention after the release of several excerpts. The book, written by Michael Wolff, is an explosive look at the first nine months of what has already been a controversial presidency. An excerpt from New York Magazine has been getting the most attention - claiming that Donald Trump never really wanted to be president, and that his campaign didn't even believe he should be president.
The book has since come under major fire from the current administration, so much that legal representation for the president has sent a cease and desist letter to both Wolff and the book's publisher. It doesn't look like the book's release will be delayed, but the controversy has been serious enough to inspire a very clever parody. A parody so good that many people have seriously fallen for it.
Twitter user @pixelatedboat posted a riotously funny fake excerpt from the book that claims Donald Trump watches a staff-edited television channel that shows gorilla-related content 24/7. So many people have fallen for the jest that @pixelatedboat changed their name to "the gorilla channel is a joke" out of sheer desperation. Even Vice News has gotten in on the action by creating their own Gorilla Channel live feed. Notable believers in the ridiculous tweet include liberal author Eric Garland, Democratic Coalition co-founder Scott Dworkin, NYT columnist Farhad Manjoo, and author Shadi Hamid. We've included the tweet, and the subsequent antics, below.
---

Advertisement

---

---

---

Advertisement

---

6

Eric Garland was pretty chill about his gullible moment.

---

7

Farhad Manjoo? Not so much.

---

Advertisement

---

---

---

Advertisement

---

12

And now you can watch the Gorilla Channel yourself, courtesy of Vice News.