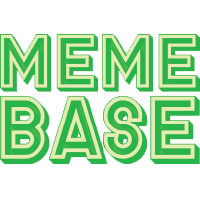 Memebase
The Weinstein effect continues, with comic-book legend Stan Lee as the latest celebrity to be accused of sexual misconduct. The Daily Mail is reporting that the 95 year old has been accused of groping his home-care nurses, exposing himself to and demanding oral sex from the women. Lee is claiming that this is an act of extortion, and his attornies have sent a cease and desist to the nursing company. His attorney, Tom Lallas, has offered the following statement: "Mr. Lee categorically denies these false and despicable allegations and he fully intends to fight to protect his stellar good name and impeccable character."
While many comic buffs are reacting with shock and disappointment at the news, others are challenging the accusations, citing the Daily Mail's reputation as a tabloid with little credibility. Other fans are wondering what this means for the release of The Black Panther, a highly anticipated movie that follows the adventures of the first black superhero. The action film is a huge step in the right direction for representation, and we hope that these allegations don't hurt its performance in any way.
---

---

---

---

---

---

---

---

---

---

---

---

---

---

---

---

---

---

---

20

Finally, the reality for many Marvel junkies.