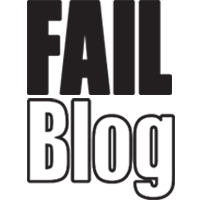 FAIL Blog
Fresh off his apology tour, post-Japanese Suicide Forest video, Logan Paul seemingly exposed himself as a much more deeply troubled dude than we previously gave him credit for.
Don't get me wrong: I'm anti-rodents as much as the rest of them, but bro, to tase a dead rat for your primarily children audience is kind of beating a dead horse...YouTube has since stepped forward to bring the hammer down on Paul's money-churning machine of a channel by wiping ads from his videos, for the time being.
At least he's still got his Merch Empire. Link in bio....
---

Advertisement

---

---

---

Advertisement

---

---