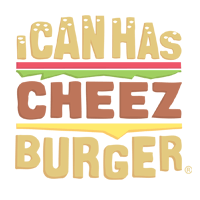 I Can Has Cheezburger?
If You're a Cat Lover, You Should Definitely Visit These 5 Museums Around The World
Here are 5 museums around the world that showcase feline-themed exhibitions you will probably find interesting.
1

The cat Museum / Kuching, Malaysia

People at the city of Kuching in Malaysia are crazy for cats. Even the city's name means "cat" in Malay. The city is filled with large feline statues, the local radio station is called "Cats FM," and guests at the 2017 ASEAN Film Festival and Awards, held in Kuching, helped set a Guinness record for the largest gathering of people dressed as cats. It's perhaps no surprise, then, that Kuching is also home to an impressive cat museum. The museum contains four galleries filled with thousands of feline artworks, cat relics, photos and other objects that trace the history of cats and examine different cultural depictions of felines from around the world.

---

2

The cat museum/ Siaulai, Lithuania

Local animal lover Vanda Kavaliauskiene founded the attraction in 1990 after her collection of cat-themed memorabilia grew too large for her apartment. Visitors can view thousands of artifacts—including photos, artworks, and mini feline figurines from around the world—or cozy up with live cats strolling around the premises.

---

3

Kattenkabinwet/ Amsterdam, The Netherlands

Housed in a restored 15th-century home on Amsterdam's Herengracht canal, the KattenKabinet ("Cat Cabinet") art museum examines the role that cats play in art and culture. Museum founder/homeowner Bob Meijer launched the attraction in 1990 in honor of his beloved deceased tom.

---

4

The Maneki Neko Museum/ Cincinnati, Ohio

Fans of Asian culture and cats can visit the Maneki Neko, or Lucky Cat Museum, in Cincinnati for an extra dose of good fortune. Housed in the small art space are more than 1000 models of the Japanese maneki neko, the "beckoning cat" with a raised paw you'll often see in Asian restaurants as a symbol of luck and prosperity.

---

5

The American Museum Of The House cat/ Sylva, North Carolina

Harold Sims is a retired biology professor and a full-time collector of cat memorabilia. With his wife Kay, he's spent more than 30 years building a vast assortment of feline art, crafts, and tchotchkes. In April 2017, Sims opened up his own roadside museum, the American Museum of the House Cat, inside a Sylva, North Carolina antique mall. Its two rooms are filled to the brim with as many as 10,000 artifacts.