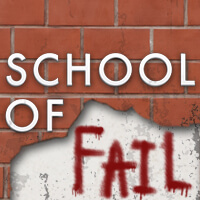 School of Fail
Reddit user iheartdna teaches sex ed for kids in "two different large public high schools, both very high-income, upper-middle-class areas of Virginia and California." Below are three years of some of the best anonymous questions her students have wrote in. Ah, the awkward adolescent memories...
1

Some of These Kids Have Been Watching Junior

It's not a tumor...

---

Advertisement

2

A Very Confusing Time of the Month

---

3

Now That You Mention It, That Does Sound Terrifying

---

---

Advertisement

5

Wait... You Have Hair There?

---

6

General Anatomy Can Be Hard to Grasp

---

7

I Need Answers About Those Annoying Boys and I Need Them NOW!