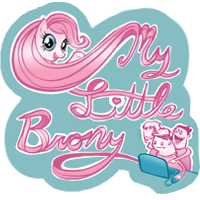 My Little Brony
How Much of a Brony Are You?
How much of a brony are you? Memebase is challenging your bronyhood. Take this quiz and tell us your score in the comments.
You can also listen to this awesome 8-bit remake of "Giggle at the Ghosties" while you take the test.
[youtube=http://www.youtube.com/watch?v=yA_nxysSA5c&w=500&h=412]