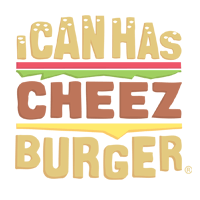 I Can Has Cheezburger?
And yes, we are serious...Via: Oddee
1

The Goat that was Arrested for Eating Flowers

Gary the goat has been cleared of vandalism after an Australian judge dismissed the case at a court in Sydney. The police said that they caught Gary snacking on a flower bed outside the city's Museum of Contemporary Art, so they ordered its owner, Jim Dezarnaulds, to pay a 440 Australian dollar (£290) fine. However, Magistrate Carolyn Barkell dismissed the case against Gary, ruling that neither Gary nor his owner could be held accountable for the crime. She said there was no evidence that Gary, who had his own lawyer, had been brought there to intentionally eat the flowers.

---

Advertisement

2

The Pigeon that was Held in India on Suspicion of Spying

In 2010, Indian police held a pigeon under armed guard after it was caught on an alleged spy mission for neighboring Pakistan. The white-colored bird was found by a local resident in India's Punjab state, which borders Pakistan, and taken to a police station 25 miles from the city of Amritsar. The pigeon had a ring around its foot and a Pakistani phone number and address stamped on its body in red ink. Police suspected that the pigeon landed on Indian soil from Pakistan with a message, although no trace of a note was found.

---

3

The Cat that was Held Over a Mobile Phone Smuggling Plot at a Russian Prison

In June 2013, a criminal cat was detained by police after it was caught attempting to smuggle mobile phones and chargers into a Russian prison. With a cat's natural athleticism and the agility needed to scale prison walls, picking an easily-turned feline seemed like an inspired choice to carry out the illegal operation. However, the plot was foiled when prison officials spotted the items taped onto the black and white cat's belly as it sat perched on top of a fence.

---

4

The Goats that were Arrested for Allegedly Damaging a Police Car

In June 2013, three goats were detained by officers after they were accused of damaging a police vehicle. Apparently, 12 goats climbed onto the brand new vehicle, causing it to be dented and "damaging the wipers and glass, and scratching the paint of the bonnet and body." When police arrived they only found a trio of goats, but quickly identified the owner as 37-year-old Mary Arogynathan and filed a complaint against the woman.

---

Advertisement

5

The Goat that was Detained Over Armed Robbery

In 2009, Police in Nigeria held a goat on suspicion of attempted armed robbery. Vigilantes took the black and white beast to the police, saying that it was an armed robber who had used black magic to transform himself into a goat to escape arrest after trying to steal a Mazda 323. Belief in witchcraft is widespread in parts of Nigeria, Africa's most populous nation. Residents came to the police station to see the goat, which was photographed in one national newspaper on its knees next to a pile of straw.

---

6

The Monkey that was Arrested in Pakistan for Crossing India's Border

Believe it or not, in 2011 authorities in Pakistan's Punjab province "arrested" a cross-border trespasser which was a monkey found wandering in Cholistan, having traveled all the way from India. The monkey was taken to the Bahawalpur Zoo, where officials named him Bobby.

---

7

The Donkey that was Jailed for Assault and Battery

In 2008, a burro bit and kicked two men near a ranch in Chiapas state in Mexico. It was kept in a cell that normally holds people who are arrested for public drunkenness and other disturbances. The donkey remained behind bars at the police station until its owner agreed to pay the men's medical bills. The owner, Mauro Gutierrez, reached a friendly arrangement to pay the men's bills, estimated at $420.