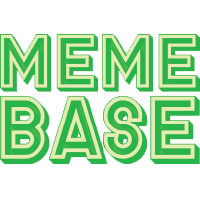 Memebase
Barack Obama and Angela Merkel had an eminently shoopable conversation at the 41st G7 Summit this past weekend. While they were busy discussing serious international matters like what to do with Greece's financial crisis and Russia's ongoing aggression in eastern Europe, we were... well... doing stuff like this.
This also marked the first meeting of the G7 since it had formerly been the G8, until we kicked Putin out for being a douchebag. Neener neener, you're not in the club anymore, loser!
1

Serious business is being done here.

---

Advertisement

2

"If this were a subway, you'd be taking up three seats right now!"

---

3

You and me, bro, right now!

Chancellor Merkel didn't take offense with the patriarchal entitlement that manspreading projects, but rather with the lack of efficiency in taking up potential seat space for three people. She is German, after all.

---

4

Look at all these f**ks I give about Greece!

---

Advertisement

5

A decidedly more relaxing location.

---

6

WERDEN SIE NICHT UNTERHALTEN?

---

7

The meeting of the G300.

---

Advertisement

---

---

10

You could've prevented that earthquake, Obama!

---

Advertisement

---

12

"Whatever, I am so done."