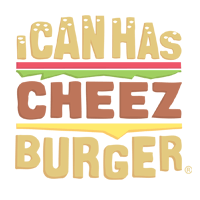 I Can Has Cheezburger?
The Beautiful Love Story Between Pumpkin The Racoon And Her Two BFF's
This is the story of a rescued Bahamian raccoon called Pumpkin and her two best friends, rescued dogs, Toffee and Oreo. Pumpkin likes to watch TV, eat meals at the dinner table but mostly, likes to cuddles with her canine siblings, seemingly unaware that she isn't one of them. With over 1.5M followers, their instagram page is filled with gorgeous photos. Here is their story.
1

In October 2014, when Pumpkin was just 1 month old, she fell out of a tree in Rosie Kemp's backyard.

The little raccoon was very weak and had a broken hind leg. It soon became clear to the Nassau, Bahamas resident that the little animal's mother wasn't coming back for it. The nearby Bahamas Humane Society was unable to take in an orphaned raccoon, so Rosie Kemp and her daughter, Laura Young, took in the little raccoon themselves. With the guidance of friends who had experience with raccoons, the family cared for her and named her Pumpkin.

---

2

A month later, Pumpkin moved in with Laura Young and her husband, William. There, she formed an immediate and "aww"-inspiring connection with the couple's two rescue dogs, Toffee and Oreo.

---

3

They take naps and cuddle together.

---

4

They watch TV on the couch.

---

5

They even ride in the car together, all decked out in doggie harnesses and leashes.

---

6

Amazingly, Pumpkin has even learned how to use the family's toilet to go to the bathroom... though this picture is really no indication.

---

7

Her owner told CBS News that her favorite part of living with Pumpkin is how constantly entertaining she is.

---

8

There are some human foods that Pumpkin eats in a rather civilized way.

Here, for example, she enjoys a plate full of edamame for breakfast.

---

9

"I mean come on... look at us! Do we look like the kind of girls that would raid the fridge?"

---

10

"Ahem! Excuuuuuuse me! I'm ready for my wash and blow dry!"

---

11

"Should I even bother asking what you are doing Pumpkin?"

---

12

when Pumps was oh so proud of her nails!

---

13

"Muuahaha! the tickle queen wins again!"