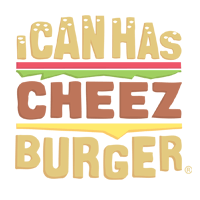 I Can Has Cheezburger?
Which of these brave animal caretakers will be the next Jurassic Zookeeper? Well, probably none of them but they've definitely got the raptor-taming stance down.
Modeled after a now iconic image of Chris Pratt calming his raptor squad from the box office hit "Jurassic World", here are some of the best examples of zookeepers reenacting the scene.
---

---

3

Close... Evolutionarily Speaking

---

4

These Rhinoceraptors Are Large Enough

---

5

Watch Out for Those Six Inch Non-Retractable Tusks

They're like a razor

---

6

More Like a Six-Foot Turkey

---

7

Don't Be Fooled By Their Cuddly Appearance, They're Lethal

---

8

Beware, These Animals Use Spit As a Defense Mechanism

Although in this case it's probably not poisonous.

---

9

The Speed of These Beasts is Incredible

I mean have you seen them chase down prey?



---

10

You Stare at Them, and They Just Stare Right Back

Well, at least one of them does...

---

11

Bonus: Role Reversal With a Parrot