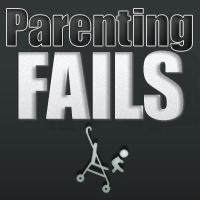 Parenting
Being a parent can be rough. Luckily, because of sites like Twitter, we can all share and appreciate the frustration, fun, and super grossness of parenthood.
Eventually they'll wander off and become someone else's problem.

---

Advertisement

Near the full moon my baby starts growing claws should i clip them??

---

It's easier to focus on being condescending without all that noise.

---

Effective problem-solving.

---

Advertisement

The whole world is your megaphone now.

---

It must be genetics.

---

Then I'm sold!

---

Advertisement

At the end of the day the only thing I'd be able to name my baby (cat) is "Soy Wasabi Triscuits."

---

I had to get the stains off him somehow!

---

Enjoy watching your back for the rest of your life, Mom.