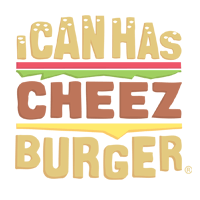 I Can Has Cheezburger?
This Raccoon is The Cutest Veterinary Assistant We've Ever Seen
Usually, when you bring your pet in to see the vet, it's safe to say they don't take it too well. And we always just want to pick them up and cuddle them until they aren't scared any longer! Well, at one veterinary it might be a little different. We don't think animals are scared... but more a bit confused and shocked! Hey, we would be too if the vet's assistant was a raccoon!
1

Meet Aleksei and his adorable assistant Yasha the raccoon!

---

2

Yasha, the raccoon, is known around Rostov-on-Don (Russia) for his crazy and special ability to calm sick dogs that come into the clinic

---

3

It had always been Krotov's dream to take care of a raccoon, so after he became a vet he decided to get one

---

4

Aleksei and his wife brought Yasha from horrible conditions.

---

5

At first Yasha lived with them in their home. It was later that the family decided to move him to Aleksei's clinic

---

6

Oddly enough, after spending time at the clinic, Yasha became a local celebrity for his calming presence and ability to calm other animals

---

7

Wait... scratch that, Cats don't take to him very fondly, BUT dogs love him!

---

8

and lets be honest... Who wouldn't love Yasha to be their doctor?!

---