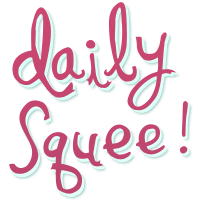 Daily Squee
Reader Squees: Sleepy Pig is Sleepy
Laura says: "My scared little peeg hardly sits still for anything, especially photos. Good thing I snuck up on her while she was in a lettuce coma."
Sometimes that's the only good way to snap a photo of a squee pet, really.
Do you have a squee pet that you want to share with the world? Send us your pet pictures and stories, and they could end up on Daily Squee!