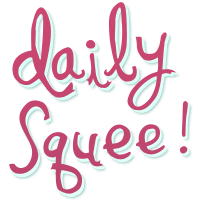 Daily Squee
Squee Spree: Emus Vs. Ostriches!
Squee lovers, this week's Squee Spree contest features two floofy and fantastic flightless birds!
In the alphabetically first corner, we have itty bitty emu babies! And in the alphabetically second corner, we have adorable ostrich tots!
Let us know which animal you want by taking the poll!
[polldaddy poll="5881049"]
Photos by Jody McKinley and Emeeeliiie