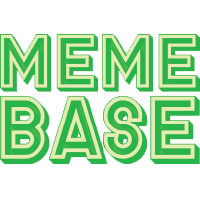 Memebase
The restaurant formerly known as the International House Of Pancakes made waves last week after announcing a name change to "IHOb." The chain remained coy about what the "b" stands for - until today. The answer, much to the internet's chagrin, is burgers.
We reported this "intel" last week after a couple IHOP insiders reported the beefy news. The restaurant is looking to remind people that they serve lunch and dinner, and have added several new burgers to their breakfast-y menu. So far, the internet has reacted with disbelief, confusion and anger. People who love IHOP apparently go there for the breakfast food - and are feeling pretty B-etrayed.
While we're not sure if the burgers will take off the way IHOP is hoping, we do have good news for the House of Pancakes purists - that P isn't actually going anywhere.
---

---

There was a problem rendering this video - it may have been deleted.

---

There was a problem rendering this video - it may have been deleted.

---

I thought it would have been international house of breakfast.
International house of burgers is just ... Trolling. Is IHOP trolling everyone ?!? Lol.

— Stephanie (CAPSQUEEN) (@0CAPSQUEEN0) June 11, 2018

---

Isn't it IHOP because they were selling Pancakes for a long time, how they automatically become the international house of burgers like no you last in line on a long list now be humble, should have just actually spent time marketing the pancakes better pic.twitter.com/p7JvBQqCO8

— Fried Plantain (@Meekahchu) June 11, 2018

---

---

International House of Burgers?! This could be the worst brand blunder since Colgate frozen dinners.

— J. Myrle Fuller (inactive) (@fullerwx) June 11, 2018

---

There was a problem rendering this video - it may have been deleted.

---

Why couldn't you be international house of brunch and start serving mimosas and bellinis

— michelle (@michellezaccero) June 11, 2018

---

IHOP changing their name to International House of Burgers is like your Grandma saying from now on she's your Aunt.

— JRehling (@JRehling) June 11, 2018

---