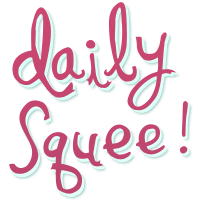 Daily Squee
Reader Squees: Big Bite Bowser
Our submitter says: "My bearded dragon, Bowser, loves his baby food!"
Aw, babies of all shapes, sizes and colors love baby food!
Do you have a squee pet that you want to share with the world? Send us your pet pictures and stories, and they could end up on Daily Squee!