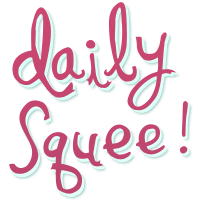 Daily Squee
Reader Squees: Scary Chores
Sandy says: "Five-month-old Hugo seeking comfort with 12-year-old Buddy after the vacuum frightens him!"
It's okay Hugo, I'm almost done cleaning.
Do you have a squee pet that you want to share with the world? Send us your pet pictures and stories, and they could end up on Daily Squee!