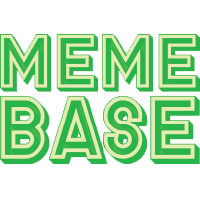 Memebase
YouTuber's Convention Collapses Into Total Pandemonium
YouTube star Tana Mongeau held her first-ever fan convention, TanaCon, in Anaheim, California. The convention was created in retaliation against the famous annual YouTube convention VidCon. However, things went awry when a lot more people showed up than Mongeau expected - she stated that 15,000 fans began rushing the gates when she was only originally expecting 5,000. The event was eventually deemed a safety hazard and had to be shut down by the fire marshal.
Throughout all of the chaos, many fans were forced to wait outside for hours in the heat with no water or shade, and they were certainly not happy about it. Once fans did make it inside the venue, they weren't happy with the event itself either.
just got word that there are literally 20,000 people outside right now. Vid con was expecting 30,000. That's absolutely insane, and I'm so overwhelmed by that kind of support. I never would've thought that this could even happen. 20,000 fucking people wanting to get into my event

— FUCK UP (@tanamongeau) June 22, 2018

---

---

---

"its not tanas fault" i hear you cry

bich.... its literally her fault. her event, her lack of planning, her responsibility. stop being so damn naive ffs #tanacon

— sa m ☁ (@iepidemic) June 23, 2018

---

---

---

---

---

---

---

---

i'm livid. i've spent $1000 on this trip just to almost get kicked out, not be able to go the bathroom or get water because if i do i'll get kicked out?? after being here since 7am??? like wtf.
not mad at tana, but this is shittty & i'm so upset. #tanacon

— amber rose 🌈 (@amberconino_) June 22, 2018

---

There was a problem rendering this video - it may have been deleted.