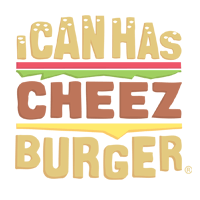 I Can Has Cheezburger?
ICHC Easter Egg Hunt Winner's Choice: Santa Detection Scanner Mode
Ohai, Cheezfrends!
Congratulations to Leslie Watts, one of our Easter egg hunt winners! Leslie was given the opportunity to select any piece of content for publication on our site. This is a photograph of her kitteh, Muffin. What a cutie!