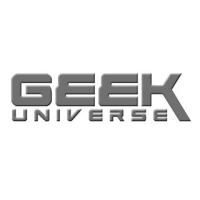 Geek Universe
Bad Fanfic Friday: "the new 'gang' in town"
I'm so sorry to say that this is the ONLY chapter (so far) of this amazing Twilight/Fast and the Furious crossover with not just one, but TWO authors! It's been so long since I've seen someone swoon over Dominic Toretto that I almost forgot how attractive his big, bald, shiny head was. Be still, my heart. To make matters worse, these clever authors left us with such a cliffhanger! Who could this mystery man be? A hottie hot-hot vampire from Twilight? Some other extremely significant character from the Fast and the Furious that I've forgotten about? Wasn't Ja Rule in that movie? What ever happened to him?
P.S. I never realized how close Forks was to Seattle! Three hours seems like a reasonable daily commute, doesn't it?