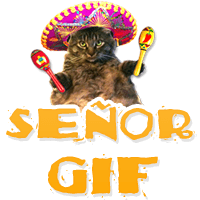 Señor GIF

Remember books? Those things that existed before the Internet? Wouldn't it be cool if they had animated GIFs for covers? Would people read more? Would knowledge spring forth like a mighty river through a crack in the dam called technological stagnation? Probably not, but let's pretend to be well read and not total simpletons with this list.
1

Who Can Forget The Great Gatsby Eye-Opening Blinking Scenes?

---

Advertisement

2

Reading The Small Palms in German is Really The Only Way to Do It

---

3

Green Eggs And Ham Taught Many Kids How to Stare At Food Until Hunger Subsumed to Disgust And They Were Filled Up On Their Contempt For Life

---

4

The Only Little Prince I Care About Wrote "Little Red Corvette"

---

Advertisement

5

Sherlock Holmes Would Vape Nowadays, But Otherwise This is Still Pretty Accurate

---

6

The Eagles in The Hobbit Played An Important Role in Solidifying The Bird's Reputation

---

7

Another Great Book About The Importance of Drinking Milk

---

Advertisement

8

Whale What Were We Blubbering on About?