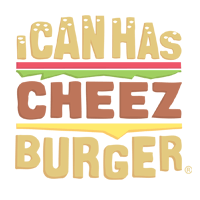 I Can Has Cheezburger?
The Winning Photos Of "Dog Photographer Of The Year" Contest Have Been Announced And They're Stunning
You know what's better than a photo of a really great dog? Lots of pictures of really great dogs. The Kenel Club's Dog Photographer of the Year competition have got something that you'll love.
1

1st Place Assistance Dogs (Picture: Dean Mortimer, UK)

---

2

1st place dogs at play (Picture: Elinor Roizman

---

3

1st Place Dogs at Work (Picture: Tracy Kidd)

---

4

1st place I Love Dogs (Picture: Tamara Kedves)

---

5

1st place in the Man's Best Friend category (Picture: Joana Matos, Portugal)

---

6

1st place Oldies (Picture: Monica van der Maden)

---

---

8

1st place puppies (Picture: Klaus Dyba)

---

9

1st place rescue (Picture: Sonya Kolb)

---

10

1st Place Young Pup (Picture: Mariah Mobley)

---

11

2nd place assistance dogs (Picture: Maria Cristina Nadalin)

---

12

2nd place dogs at play (Picture: Steffi Cousins)

---

13

2nd place dogs at work (Picture: Richard Lane)

---

14

2nd place Man's Best Friend (Picture: Sherilyn Vineyard)

---

15

2nd place Oldies (Picture: Rachele Z. Cecchini)

---

16

2nd Place Portrait (Picture: Katarzyna Siminiak)

---

17

2nd Place Puppies (Charlie Nunn)

---

18

2nd place rescue (Picture: Leslie Plesser)

---

19

2nd Place Young Pup (Picture: Sienna Millward)

---

20

2nd Place assitance dogs (Picture: Craig Turner-Bullock )

---

21

3rd place dogs at play (Picture: Steffi Cousins)

---

22

3rd place dogs at work (Picture: Ian Squire)

---

23

3rd Place I Love dogs (Picture: Kirsten van Ravenhorst)

---

24

3rd place MBF (Picture: Cheryl Murphy)

---

25

3rd place Puppies (Picture: Robyn Pope)

---

26

3rd place rescue dog (Picture: Christina Roemmelt)

---

27

3rd Place Young Pup (Picture: Maisie Mitford)