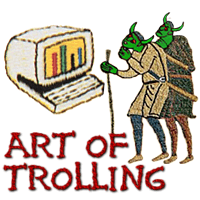 Art of Trolling
'Bros Being Basic' Trolls the Sh*t Out of Typical Girls on Instagram
Besties. Bubble baths. Ben & Jerrys. You know the type. Instagram (and the internet at large) are awash with basic b*tchery, so it's high time that bros got in on the act, because friend pyramids don't discriminate between gender.
1

"Rare as is true love, true friendship is rarer."

---

---

---

4

"A real friend is one who walks in when the rest of the world walks out."

---

---

---

7

"Friends show their love in times of trouble, not in happiness."

---

---

9

"My best friend is the man who in wishing me well wishes it for my sake."

---

---

---

12

"Friends are born, not made."

---

---

---

15

"A friend is what the heart needs all the time."

---

---

17

"My best friend is the one who brings out the best in me."

---

---

---

---

21

"A friend is someone who gives you total freedom to be yourself."

---

---

---

24

"Things are never quite as scary when you've got a best friend."