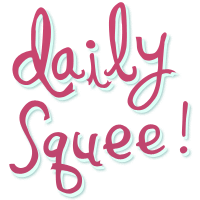 Daily Squee
Reader Squee: Nom Nom Feets
Debby says: "This is my mixed Dutch, Starbuck! I caught her chewing on her toes... again!"
Starbuck must have some super yummy toe-beans!
Do you have a squee pet that you want to share with the world? Send us your pet pictures and stories, and they could end up on Daily Squee!