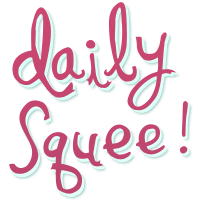 Daily Squee
Reader Squee: The Grass is Greener...
Jennifer says: "Apparently, the hay tastes better from the OUTSIDE of the cage, or so Lola thinks."
Outside, inside, hay is hay, and noms are noms!
Do you have a squee pet that you want to share with the world? Send us your pet pictures and stories, and they could end up on Daily Squee!