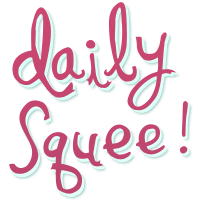 Daily Squee
Smidge says: "This is Max, my little fluffball of a mouse, hanging out on his wheel."
Max is one fit little fluffball! I wonder how quickly he can run the 10-centimeter dash?
Do you have a squee pet that you want to share with the world? Send us your pet pictures and stories, and they could end up on Daily Squee!