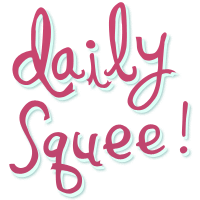 Daily Squee
Stephanie says: "This is Ellie. She's a rescue, but that doesn't diminish her diva attitude."

Every squee widdle dog deserves to be a diva, even rescues! I'm glad you have found a loving, forever home Ellie.

- Sally Squeeps

Do you have a squee pet that you want to share with the world? Send us your pet pictures and stories, and they could end up on Daily Squee!