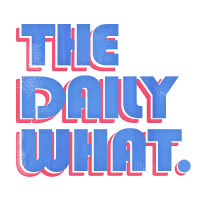 The Daily What
Elle UK is turning a lens on the drastically small numbers of women serving in government leadership positions across the world.
With the #MoreWomen campaign, photoshopped images show what government would look like without men. And it looks quite awkward.
The verdict: It is 2015 and we need more women serving in leadership.
1

President Obama and his advisors the day Osama Bin Laden was killed.

Only Secretary of State Hillary Clinton is left.

---

Advertisement

2

G8 leaders watch the Champion League's soccer final in 2012.

German Chancellor Angela Merkel is the only woman.

---

3

Members of Parliament sit in the House of the Commons.

---

4

African leaders at the signing of the Democratic Republic of Congo peace treaty.

Just one leader remains.

---

Advertisement

5

Reception for G20 leaders in 2007.

The Queen looks mighty lonely.

---

6

Military officials arrive at the White House for a strategy briefing.

---

7

Emma Watson at the United Nations.