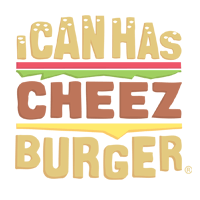 I Can Has Cheezburger?
The Stunning Winning Photos From The Bird Photographer Of The Year 2018
Now in its fourth year, Bird Photographer of the Year is a global photographic competition; a celebration of avian beauty and diversity, and a tribute to the flexibility and quality of today's modern digital imaging systems. Check out these amazing photos.
1

Bird Photographer of the Year 2018: Pedro Jarque Krebs. Black Friday – American Flamingos

---

2

3rd. Adelie Penguins by Martin Grace

---

3

Bird Behaviour 2018: Winner. Northern Gannet by Richard Shucksmith

---

4

Birds in the Environment 2018: Winner. Common Ostrich by Salvador Colvée

---

5

Spa Time – Giant Cowbird

---

6

Best Portfolio 2018: Petr Bambousek – Czech Republic. Toco Toucans – Toco Toucan

---

7

Entwined – Northern Gannet

---

8

Common Crane – Common Crane

---

9

Gannet flight – Northern Gannet

---

10

Anhinga in river – Anhinga

---

11

Best Portrait 2018: Winner. Red-necked Phalarope by Saverio Gatto

---

12

2nd. Common Snipe by Roelof Molenaar

---

13

3rd. Grey Heron by Ivan Sjögren

---

14

4th. Grey Plover by Mario Suarez Porras

---

15

5th. Blue Tit by Faisal Alnonas

---

16

2nd. Ruddy Turnstones by Mario Suárez Porraz

---

17

3rd. Hyacinth Macaws by Petr Bambousek

---

18

4th. Jabiru by Dorothy Grace

---

19

5th. European Shag by Joel Walley

---

20

Attention to Detail 2018: Winner. Western Crowned-pigeon by David Easton

---

21

2nd. Starling by Alan Price

---

22

3rd. Atlantic Puffin by Mario Suarez Porras

---

23

4th. Common Pauraque by Jess Findlay

---

24

5th. Chilean Flamingo by Bill Coster

---

25

3rd. Black Skimmer by Thomas Chadwick

---

26

4th. Bittern by Bence Mate

---

27

Birds in Flight 2018: Winner. Little Egret by Sienna Anderson

---

28

5th. Blue-tailed Bee-eater by Kallol Mukherjee

---

29

Garden and Urban Birds 2018: Winner. European Robin by Nikos Bukas

---

30

4th. Great Crested Grebes by Daniel Trim

---

31

5th. Starlings by Terry Whittaker