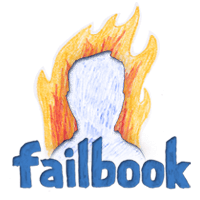 Failbook
'People of New York' has become a worldwide sensation. Everybody is talking about these photo stories.
But the real Facebook photo project that totally nails 20-somethings in is 'Millennials of New York.'
From man buns to Instagram and #squadgoals—this page just gets Millennials.
Here's what we can learn about Millennials from this page...
1

They are totally feminists.

---

Advertisement

2

Millennials know the real estate struggle.

---

3

Social media is very important to Millennials.

---

4

Millennial men care about hair.

---

Advertisement

5

They're very spiritual.

---

6

They follow pop culture.

---

---

Advertisement

8

And Millennials are definitely not racist.