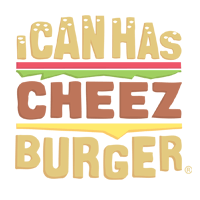 I Can Has Cheezburger?
WHY are cats wearing tights, you ask? Well there are two reasons, it's cold outside and it looks amazing. These fashion forward kitties will knock your socks off.
1

Kitten Heels Aren't Enough for This Fashionable Feline

---

Advertisement

2

The Boots are a Little Bit Country, Velour Pants is a Little Bit Rock and Roll

---

3

Bold Prints Make This Cat Stand Out

---

4

She's Patiently Waiting for Her Ride

---

Advertisement

5

This Cat Expected You Home Sooner

---

6

All She Wants to Do is Watch TV After a Workout

---

7

He Prefers Comfortable Clothes for Studying

---

Advertisement

8

But This Cat Dresses Up Every Day

---

9

This Cat Knows She Must Be in Trouble for Something

Probably something to do with the shredded toilet paper she left all over the bathroom.

---

10

Is This a Misguided Change in Tactics to Distract You From the Computer?

---

Advertisement

11

This Cat Obviously Just Ran a Marathon

Give him a break, let him sit on the floor for a while.

---

12

She's a Cat That Knows How to Pose for Instagram

---

13

And This Cat has Had Just About Enough of Playing Dress Up

She can't believe you're posting this photo online so everyone can see it.