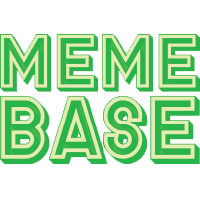 Memebase
Why is the Lisa Frank Facebook Page Sharing These Weirdly Depressing Inspirational Quotes?
It's the middle of the night and you're feeling pretty low. Where do you turn? Why, Lisa Frank's Facebook page, of course! Only problem is, there's something really depressing about generic inspirational quotes and mom-level sass on the cutesy Lisa Frank creatures of your childhood.
Whatever helps you sleep at night, penguin.

---

---

---

Or what kind of red cup they come in, perhaps?

---

---

---

---

---

This cat just propositioned me for sex, right?

---

---

---



But even weirder than the Lisa Frank posts themselves are the comments:

---

---

---

See what I mean?

Man, I need a coffee after that. Or maybe a tea?