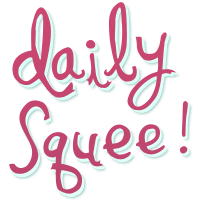 Daily Squee
Reader Squee: Happy Little Raisin Mouse
Angie says: "Everyday is a good day when you get to come home to a happy mouse!"
Imagine how wonderful the world would be if everyone had a happy mouse friend.
-Sally Squeeps
Do you have a squee pet that you want to share with the world? Send us your pet pictures and stories, and they could end up on Daily Squee!