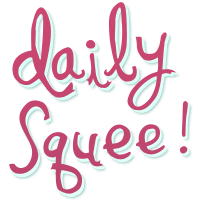 Daily Squee
Sen says: "My kitty Motchi was staring at a bird and he got caught on camera."
What beautiful blue eyes Motchi has!
-Sally Squeeps
Do you have a squee pet that you want to share with the world? Send us your pet pictures and stories, and they could end up on Daily Squee!