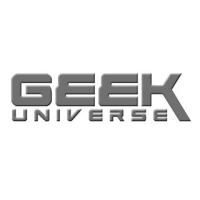 Geek Universe
How Far Would You Go for Tickets to the Star Wars VII Premiere?
Two mega nerds from Essex, Matt Kingsnorth and Phil St Pier, are trying their luck with sending an actual X-Wing toy to space to get JJ Abrams' attention. Regardless of whether or not they get tickets, seeing an X-Wing's real life space flight is worth a watch. See more of its flight (and its crash landing), in the video below.



If you want to help them get to the premiere, don't forget to tweet!


#HeyJJ @Bad_Robot We put an X-Wing in Space! Can we come to the Force Awakens première? https://t.co/Y0L31Pyriz @mggtTaylor @chrislintott

— Project Helium Tears (@ProjectHeT) April 24, 2015