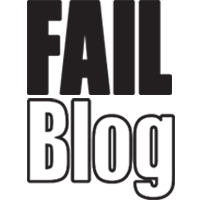 FAIL Blog
Harvard Scientists Think An Alien Probe Might've Passed Earth Last Year (And We're All Doomed)
When news of a couple Harvard scientists thinking there's some extraterrestrial scrap and/or "light sail" cruising by Earth, you pause your Mass Effect 2 and listen up. The internet's abuzz with all kinds of competing theories on the mad scientists from Harvard's theory; but it boils down to the undeniable likelihood that it's an odd cigar-shaped asteroid, which could by a sliver of a chance be alien junk. That sliver of a chance is enough to get the juices of the collective extraterrestrial-oriented science community, flowing. I'd still love (I think?) to end up reading about how this space cigar is some sort of alien light sail (cargo hold ship), but the odds are not in our favor at the moment. So, keep the tin foil hat stashed for now, and continue planning your next retreat to Area 51 to gather more evidence. Maybe they've already accumulated a collection of the Milky Way's finest space cigars.
---

---

---

---

5

Don't ask questions you're not ready for the answers to...

---

---

---

8

Captain Buzzkill coming in HOT.

---

---

---

---

---

13

And we reward the scrap to Earth's highest bidder, Elon Musk.