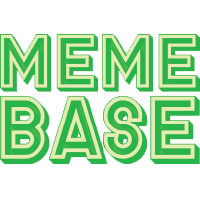 Memebase
Look, people in New York have to pay for their apartments somehow, so why not by letting people do the meme secks in their bed?
Presenting the Netflix & Chill room, available for rent on Airbnb for just $400 a night (and yes, at least one person has already booked a stay)
For the price of a deluxe hotel you get a room in NYC.... Sounds about right. But who am I to judge some people like to splurge on completely unnecessary things. But if your looking for some extra ideas how to make your Netflix date extra special, some of these netflix and chill memes should probably give you at least a few. Or if you are still a bit fuzzy on the details, these hilarious examples should clear everything up.
1

It comes with excessively aggressive Netflix sheets and a stocked mini bar

---

Advertisement

2

"Hey babe, can I get you a drink before we get it on?"

Prepare to get wasted on "Champagne, Wine, Rose, Rum, Vodka, Gin, Bourbon, Whiskey, Beer etc, soda and all kinds of juices to mix drinks."

---

3

It's got mood lighting and a few lovely candles

---

4

Here's an aerial shot so you can really get a sense of the space

---

Advertisement

5

The room also features a projector with AppleTV and a Netflix account

---

6

Those stairs lead up to a rooftop that features beautiful views of the New York skyline

Please don't miss the Pikachu on the shelf, he likes to watch.

---

7

There's also a marble bathroom so you can feel free to shower and chill as well

---

Advertisement

At $400 a night, it's hard to imagine a scenario where you wouldn't want to come Netflix & Chill at this lovely locale.