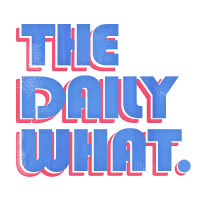 The Daily What
House of Fraser is a chain of department stores in the UK that carries "Over 1000 premium brands and designer labels" according to its Twitter description. They tried to get a little crazy with their new #Emojinal Twitter campaign and while it's certainly getting them attention, it's for all the wrong reasons. Which is fine by us, because their tweets and the confusion they caused are (perhaps unintentionally) hilarious.
1

It Seems to Have Started With This Cryptic Tweet

---

Advertisement

2

And Then a Juvenile Kim K. Photoshop

I mean, we've all done it but you didn't need to tweet it.

---

---

4

Oh Good, More Photoshop

---

Advertisement

---

---

---

Advertisement

---

9

Alright, This One's Actually Pretty Good

---

10

And They Have a Point With This One

#justgivehimanoscar

#sowecanstoptalkingaboutit

---

Advertisement

11

People Found the Campaign... Less Than Savvy

---

12

Twitter Denizens Weren't Exactly Laughing WITH Them

---

13

Even Their Competitors Were Mainly Just Concerned

---

Advertisement

14

Others Just Wanted to Find Out Who Was Behind This

---

---

16

Whatever People Have Been Saying, It Seems Like They're Sticking With It For Now

They must have invested a lot in that emoji banner.