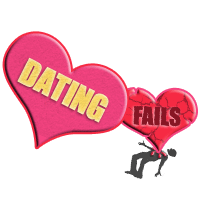 Dating Fails
Finally a "Prank" Where Men Prove That Douchebags Can Pick-Up Women!
Don't worry it's a parody. Here's the jokesters' admittence and video extra showing the girls were in on the joke.
With these they're in on the joke and I don't feel like I've deceived them. Besides, no one ducking cares and it's still funny lol.