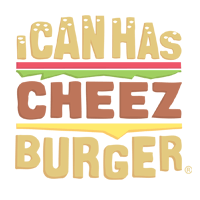 I Can Has Cheezburger?
For many pet parents across the country, their cats and dogs are like their family. And people will do almost anything for their family, even if they're small, fluffy, and can't speak - from shelling out thousands of dollars for health care to spending hours brushing them, cooking them meals, and even managing social media accounts dedicated to them. According to a survey by Rover.com of 1,000 U.S. pet owners, an incredible 95 % admit to buying Christmas gifts for their pets. Are you one of them? Via: Daily Mail
1

Christmas was the most popular occasion for pet gift giving, with 95% of those who treat their pups and kitties purchasing a gift on that holiday, followed by birthdays (61%) and, notably, Valentine's Day (11% ).

---

Advertisement

2

On average, money spent on a pet gift is about $36, but one in 20 people admit to spending more than $100.

'I buy a Christmas tree every year for my cat,' wrote one respondent, while another admitted to taking his dog out to a fancy restaurant.

---

3

Four in 10 dog owners, meanwhile, and 37% of cat owners hang stockings for their pets

---

4

More than 30% of pet owners have brought home 'people food' specifically for preparing or cooking special Christmas meal for their pet, and 7% admit to doing so on a regular basis.