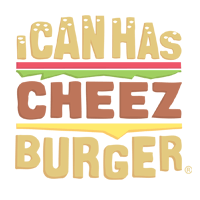 I Can Has Cheezburger?
The best day of the week is here! Happy Caturday, everyone! Celebrate the right way, sleep for 18 hours and then run around your apartment/house at precisely at 3 am. Enjoy!
Interestingly enough, most sounds that cats make cannot be discerned by the human ear. It is thought that cats may have actually evolved in order to be able to communicate with humans in a way that would be heard by their pathetic ears. Those noises are often related to hunger fear and affection, all things cats demand from us while we receive nothing in return but unbridled disdain and judgement.
Steel yourselves from the onslaught with the funniest cat memes that not even your moggie can resist. Or embrace it with these fabulous gifs of cats at their best (or worst you decide)
---

---

---

---

---

---

---

---

---

---

---

---

---

---

---

---

---

---

---

---

---