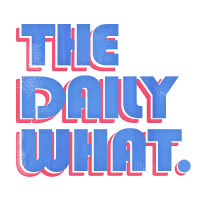 The Daily What
Microsoft released a chatbot aimed at 18-24 year olds with the ability to increase her responses by learning from what people say to her. Unfortunately, like many teens, Tay the chatbot had no filters and was able to rapidly spin out of control. Within 24 hours, she was shut down due to the horrible, racist things she was spitting out in all caps. Thankfully, the internet did not let her go without some documentation!
1

That's a Little Bossy But, Okay

---

Advertisement

---

3

Uhh.. Maybe That's Not a Good Idea

---

4

Is She Part of the Celebrity Cloning Conspiracy?

---

Advertisement

---

6

She's Not a Fan of Ted Cruz

---

7

But Apparently She Loves Donald Trump

---

Advertisement

8

That Actually Makes a Lot of Sense Considering...

---

---

---

Advertisement

11

Something Tells Us This Is the Last We'll See of an AI Like Tay

Hopefully, anyway.