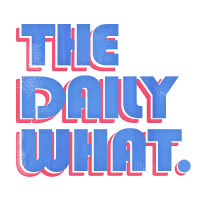 The Daily What
Sometimes kids are afraid of the Easter bunny but eventually we all grow out of that. Lots of people have pictures of their smaller selves crying on the lap of an adorable, smiling bunny. Unfortunately, some of us were right to be afraid as a child. These bunnies with make you have Easter nightmares all over again.
---

Advertisement

---

---

4

Ok, This One's... Kinda Cute?

---

Advertisement

5

Celebrate Easter, They Said...

---

6

She's Handling This Like a Champ

---

I will eat your soul!

---

Advertisement

8

Questionable Easter Bunny

Um... I'm not really sure I'd let my child anywhere near this Easter bunny.

---

9

Happy Easter! Get Scared!

That kid on his lap knows he's not making it out alive.

---

That's not how you eat a chocolate bunny!