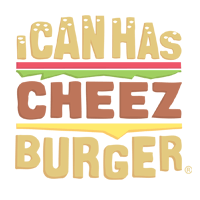 I Can Has Cheezburger?
We're big fans of Grumpy Cat here at Cheezburger, so there was no way we were gonna miss out on her birthday. To help us celebrate, get to know our favorite little grump with these fun facts.
1

Grumpy Cat is a girl and her real name is Tardar Sauce. She grumped her way into the world on April 4, 2012.

---

2

She's been the star of her own Lifetime TV movie, "Grumpy Cat's Worst Christmas Ever"

---

3

Grumpy Cat has a line of birthday balloons that you can buy for all of your grumpy friends.

---

4

She also has her own coffee company that makes beverages like the Grumppuccino!

---

5

Madame Tussauds created a robotic version of Tardar that is somehow creepier than a wax statue, but hey, still pretty cool.

---

6

Grumpy once won Meme of the Year at the Webby Awards making her our official hero.

---

7

And finally... this is what Grumpy Cat sounds like.