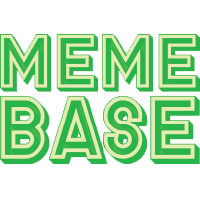 Memebase
This Woman Couldn't Get a Date on Tinder, Even When She Communicated Only in Kanye Quotes
Ellen C Scott was having trouble finding a date, so she decided to channel the words and confidence of Kanye West to help her with Tinder.
1

Some Guys Weren't Interested

---

2

Sometimes Her Advances Were Met With Confusion

---

3

But At Least She Discovered that SWISH!!! is an Acceptable Greeting

---

4

And Something About Spouting Kanye Quotes Tipped a Few Off That It Was Probably Not Genuine

---

5

Thumbs Up to Your Inevitable Demise!

---

6

This One Makes Sense, Ikea Is Pretty Fun

---

7

'Tron' Was the Dealbreaker?

---

8

He Couldn't Take All the Love She Had to Give

But it looks like maybe he was willing to try.

---

9

At Last, a Marriageable Bachelor

Who is also a robot.