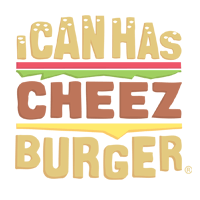 I Can Has Cheezburger?
Lucas the Spider is the adorable creation of animator Joshua Slice. In a time where there is no shortage of conflict and turmoil depicted in the news, Lucas the Spider is a brief break, a moment to come together over the unexpected love for a spider. Here are five of his recent videos. Enjoy!
What's a spider gotta do to get some food around here?! Wait...what does Lucas eat??

---

Just as Lucas the Spider had started to lose all hope for a new friend, his bell started ringing! Who could it be?! Follow Lucas's exciting new adventure to find out!

---

Zzzz… Lucas the Spider is a very sleepy animal! I hope he finds a cozy spot to rest his big eyes. Sweet dreams!

---

Who is that big and furry animal? Lucas the Spider would love to make a new friend, so let's hope he solves this mystery!

---

Lucas the Spider isn't just cute and funny animal, he's smart too! He isn't about to let a little adversity keep him down. Anything is possible for this animal because he dreams big!